Reliable Air Compressor Repair in Saginaw MI
Michigan's Recommended Air Compressor System Provider
Metro Air Compressor is Saginaw MI's leading source for air compressor parts, accessories, equipment rentals, repair and maintenance service. Our highly trained and safety conscience staff will always provide you with the best service and competitive pricing. Our staff goes through ongoing, rigorous training along with continuous education and safety training.
---
Audits: How Efficient is Your Compressed Air System?
Metro Air Compressor's Three Level Air Quality Audit
Walk-Through - We use the SystemWizard™ system to quickly evaluate the cost and efficiency of a compressed air system.
Assessment - Our SystemMate™ software provides you with an assessment of your company's compressed air usage. All which is complete without any production interruptions.
Audit - Our LogAir™ auditing system specifically designed to meet the comprehensive requirements of today's compressed air systems. We train our auditors so they can provide you with a quality system analysis.
---
Preventative Equipment Maintenance & 24/7 Repair Service in Saginaw MI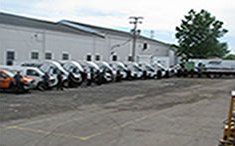 Metro Air Compressor has hundreds of years of combined staff experience to assist with your air compressor system needs. We offer different levels of preventative and predictive maintenance for our customers. Our services are a Preferred Care and Total Care agreements where we take care of your compressors for one fixed fee.
Learn More About Our Service Agreements play_arrow
Our services are available 24 hours a day, 7 days a week. Give us a call and ask for our emergency services. All of our technicians are equipped with a service vehicle that is fully stocked with parts and analysis tools to come up with a solution to your problems.
---
Saginaw MI's Premier Provider of Air Compressor Parts & Rentals
Whether you need a part, a complete repair, or if your looking for a rental, look no further then Metro Air Compressor. We're Michigan's trusted air compressor team.
Air compressors can be extremely helpful around the house and for businesses. Whether you need a large or small machine, our team has the compressor that is perfect for your needs. Metro Air Compressor has expert technicians that knows the ins and outs of air compressors and can help you with advice on what would be a great fit for you.
Brands of Parts and Accessories We Carry:
BEKO
IR
Atlas Copco
Kaeser
Gardner Denver
And many more

Metro Air Compressor has over $1MM in parts inventory:
Chances are we have the parts that you need IN STOCK, if we don't we can get them in a hurry.
OEM consumable parts
Aftermarket consumable parts
Sullair Optimizer Separators
Sullair Optimal Air air filters
Sullube
RS8000
24KT
And more!
Do you need a rental compressor? We have one that will fit your needs. Whether you need a rental for planned maintenance or an emergency we can help you. Call us at any time, day or night, and we will send someone out with a rental compressor for your needs.
---
For all your compressed air system needs, contact the expert team at Metro Air Compressors. Our technicians have hundreds of years of combined experience in the industry and have the knowledge to keep your operation running smoothly.