Flint MI's Best Source for Rotary Air Compressor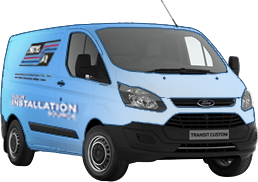 Metro Air Compressor specializes in the sale and installation of compressed air systems for Flint MI area industrial and commercial businesses. Established in 1975, we represent quality companies like Sullair, Hitachi, Curtis, Zeks, and Chicago Pneumatic. Our products include rotary screw compressors, piston compressors, vacuum pumps, dryers, filtration, and water cooling systems.
Metro Air Compressor has hundreds of years of combined staff experience to assist with your rotary screw air compressors, reciprocating air compressors, centrifugal compressors, vacuum pumps, refrigerated dryers, desiccant dryers, filtration, flow controllers, storage and distribution systems needs. We also install full systems with our professional and dedicated installation department. Our experienced System Specialist can save you money with their knowledge of the widest range of compressor controls on the market.
---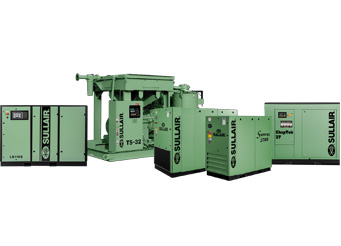 Quality Rotary Air Compressor in the Flint MI Area
Our team at Metro Air Compressor believes in providing quality products from companies we trust, such as Sullair, Hitachi, Champion, and Infinity. We provide VSD compressors, variable displacement compressors, fixed-speed compressors, desiccant dryers, flow controllers and much more! Metro Air provides all your compressed air needs from 2 through 30,000HP. From oil-lubricated to oil-free, our team can provide whatever you need!
Rotary Screw Compressors
Rotary air compressors allow continuous duty cycle from 5 to 60 hp. Sullair offers robust compressors that are a one of the best on the market. They are known for their longevity and come with warranties that others can't compare to. Sullair Compressors are also the most energy efficient in the industry. Metro Air Compressor offers the widest array of controls for your needs.
Centrifugal Compressors
If your in need of a larger volume of air, Sullair Centrifugal Compressors will be a great match for you. This product has efficient aerodynamics while being low maintenance. It makes centrifugal compressors ideal for industrial applications. Centrifugal compressors are also oil free and range from 175hp to 30,000hp, with a pressure range from 15 psi to 725 psi.
Used Air Compressors
Metro Air also offers used air compressors to business owners throughout Michigan. Our used equipment is always changing. For a list of our current inventory, please contact Metro Air Compressors by phone or online form. We stock different styles for different applications, all makes, and models. Let our team of professionals help guide you to choosing the right air compressor for you!

---
We're A Top-Rated Company Providing Rotary Air Compressor Throughout Michigan
We value your opinion regarding our services! Read the kind words our customers said about Metro Air Compressor:
The Metro Air crew handled themselves in a very safe and professional manner and cleaned up the area in the plant at the end of each shift. I look forward to working with you and the installation team on future projects. Pat A., Hatch Stamping*
Our air compressor is running great and I can only thank Metro Air Compressor's installation team for the awesome job. The staff was very professional and courteous during the entire process. They were quick on getting us up and running with no down time. Martin D.*
---
Metro Air Compressor is a full line distributor of Rotary Air Compressor for businesses in the greater Flint MI area. Give us a call today with any questions you may have or to request our services. We can't wait to work with you!