State-of-the-Art Air Compressor Parts and Accessories in Roseville, MI
---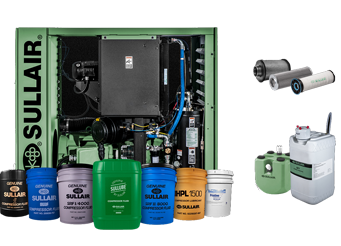 Whether you're in need of a part or a complete repair, trust Michigan's favorite air compressor team to supply it!
At Metro Air Compressor, we are passionate about keeping our customers satisfied and their equipment in great running order. Air compressors are machines, which means that at some point they will need some mechanical attention. In that event, our team is committed to having the best replacement parts readily available.
Brands of Parts and Accessories We Carry:
Sullair
Hitachi
Champion
Infinity
Nano
BEKO
IR
Atlas Copco
Kaeser
Gardner Denver
And many more
Metro Air Compressor has over $2M in parts inventory.
We know that when you need a spare part or accessory for your machinery, your business can't afford to wait around. At Metro Air Compressor, we likely have the parts that you need in stock right now! If we don't, we can get them in a hurry.
Our inventory includes:
OEM-consumable parts
Aftermarket-consumable parts
Air compressor motors
Air compressor pumps
Air compressor supplies
Compressor lubricants
Hoses, gaskets, and seals
And many others!
Piping
We offer piping for all applications, including black schedule 40, stainless steel, aluminum and more! No matter your current system, we have the piping solution for you! Have a welded application? Not a problem! We can install your new pipes on site in a fast and professional manner.
---
Drains
What do you do with all of the water in your system from the after-cooler, dryer, filters, tank, etc.? It's very important that you eliminate it now that it's been condensed into liquid form. At Metro Air Compressor, we have the drains that will do the job for you. We offer zero loss drains, which do not use any compressed air or the standard timer drain. Have us help you decide which drain system is best for your application.
Air Receivers
ASME certified
Horizontal and vertical
Up to 30,000 gallons
Flow Controllers:
Address fluctuating air pressure at your work stations
Stabilize air pressure
Lower product defects
Improve quality of finished products
Save money
Reduce the effect of leaks
Reduce maintenance costs
Contact Metro Air Compressor today for the parts and accessories that you need. We don't need to wait for the OEM, we have them in stock right now!