High Quality Air Sampling Audits in Roseville, MI
---
Do you know how clean your air is?
If your business is in the food and beverage, pharmaceutical, laboratory or testing industry, the FDA requires air sampling of the premises to be done once a year. Ensure that your air quality is up to par with an air compressor audit from Metro Air Compressor! We are the most qualified in the industry and send certified auditors to perform our audits, not salespeople. We even have a US Department of Energy Qualified Airmaster+ Specialist on staff!
What is energy waste costing you?
We are unsurpassed when it comes to determining ways to save you money. Our energy efficient audit tools get you the most accurate data possible on your current system conditions. This data will determine the best path to cost-saving solutions for your business.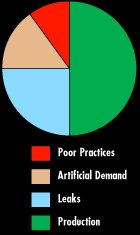 A 100hp air compressor costs up to $40,000 per year to operate in energy alone, and up to 50% of it is wasted!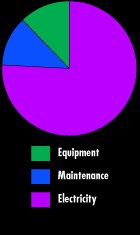 Electricity constitutes on average 82% of compressed air system operating costs over a 10-year period.
How much compressed air is being wasted through air leaks?
It is not uncommon for a plant to leak as much as 30% of their compressed air. Our on-staff auditors utilizing ultra-sonic leak detectors can find, tag, and quantify how much air is being lost through air leaks. This information can be used to determine the cost of each leak as well as the rebates available through energy companies for fixing these air leaks. Air leaks can cause plant pressure issues, system capacity shortages, increased compressor maintenance, and shortened equipment lifespans. A good leak detection program supported by Metro Air Compressor can not only save energy, but also improve system performance!
Do you know the three levels of an air quality audit?
Walk-through, assessment and audit are the three levels of system assessments established by the Compressed Air Challenge and Department of Energy. We have developed the SystemWizard™, SysteMate™ and LogAir™ tools within AirMetrixSM to address these levels. Air treatment for dryers and filters and air quality testing are also addressed within these three steps.
Walk-Through
Using the SystemWizard™ system analysis software, we can quickly evaluate the cost and efficiency of a compressed air system, compare multiple compressor alternatives and calculate investment paybacks on energy saved. This is an ideal tool for a system walk-through assessment as defined by the Compressed Air Challenge and Department of Energy to evaluate multiple alternatives after a full audit.
Assessment
Our SysteMate™ hardware and software provide you with a real-time assessment of your company's compressed air usage. SysteMate™ takes power and pressure readings as inputs, then calculates the true flow output, automatically generating a report which graphs system parameters, including air flow. All of this is done without any production interruptions.
Audit
Our LogAir™ auditing system combines the first data logging system specifically designed to meet the comprehensive requirements of today's compressed air systems. We personally train the auditors so they can provide the ultimate in compressed air system analysis and optimization. Our auditors work with you to understand your needs, even going beyond the requirements defined by the Compressed Air Challenge and Department of Energy.
When it comes to air sampling audits, we are the industry's:
Most Accurate – We can measure true kW—not just Amps—providing you with the most accurate data possible.
Fastest - Our data logger averages five samples every three seconds to see even the smallest demand fluctuation.
Most In-Depth - Our equipment records up to two weeks for a realistic snapshot of your facility. The graphics package in our LogAir and SysteMate™ software allows us to graph histograms in addition to line plots for a more detailed analysis.
To learn more about our air sampling audits or to request one of your own, contact Metro Air Compressor today!